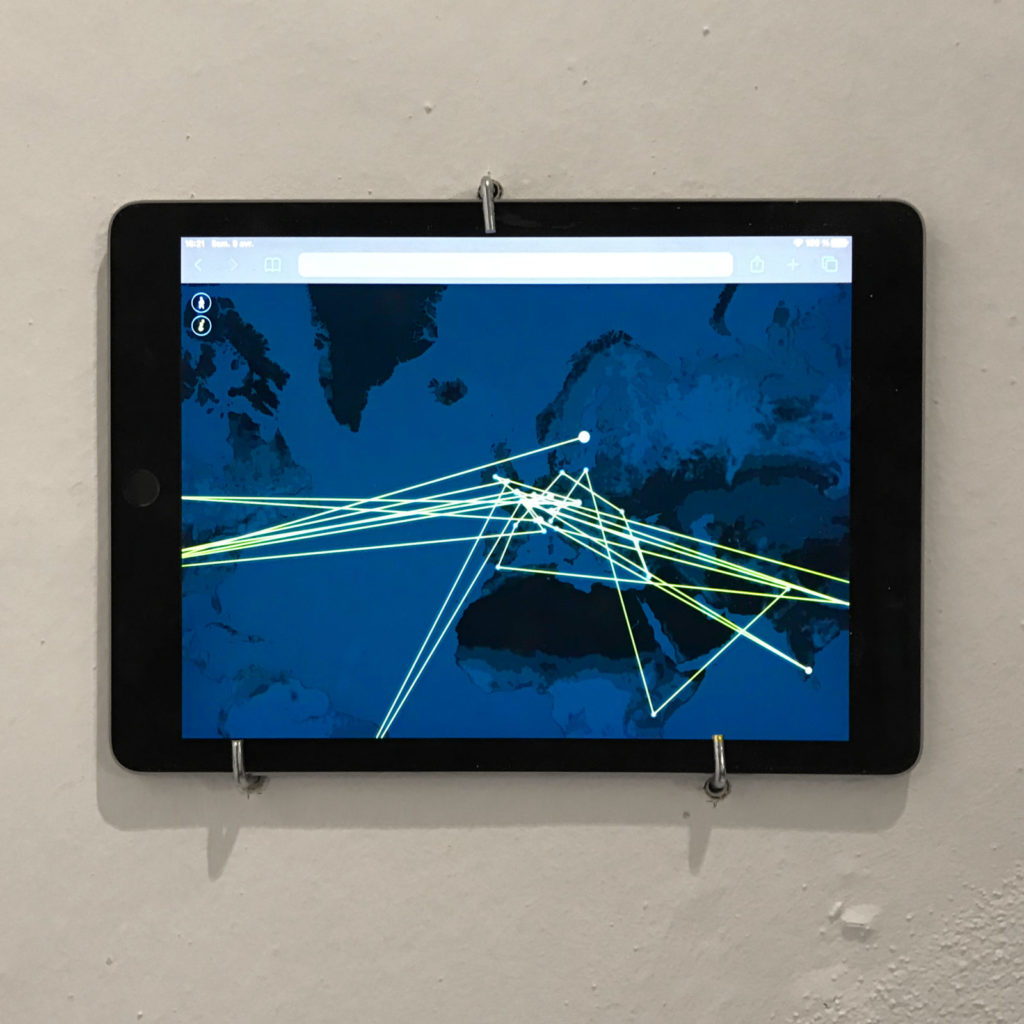 SUN
The artist-designed algorithm recognizes the #SUN hashtag on the Instagram app and draws a new user-generated map in real time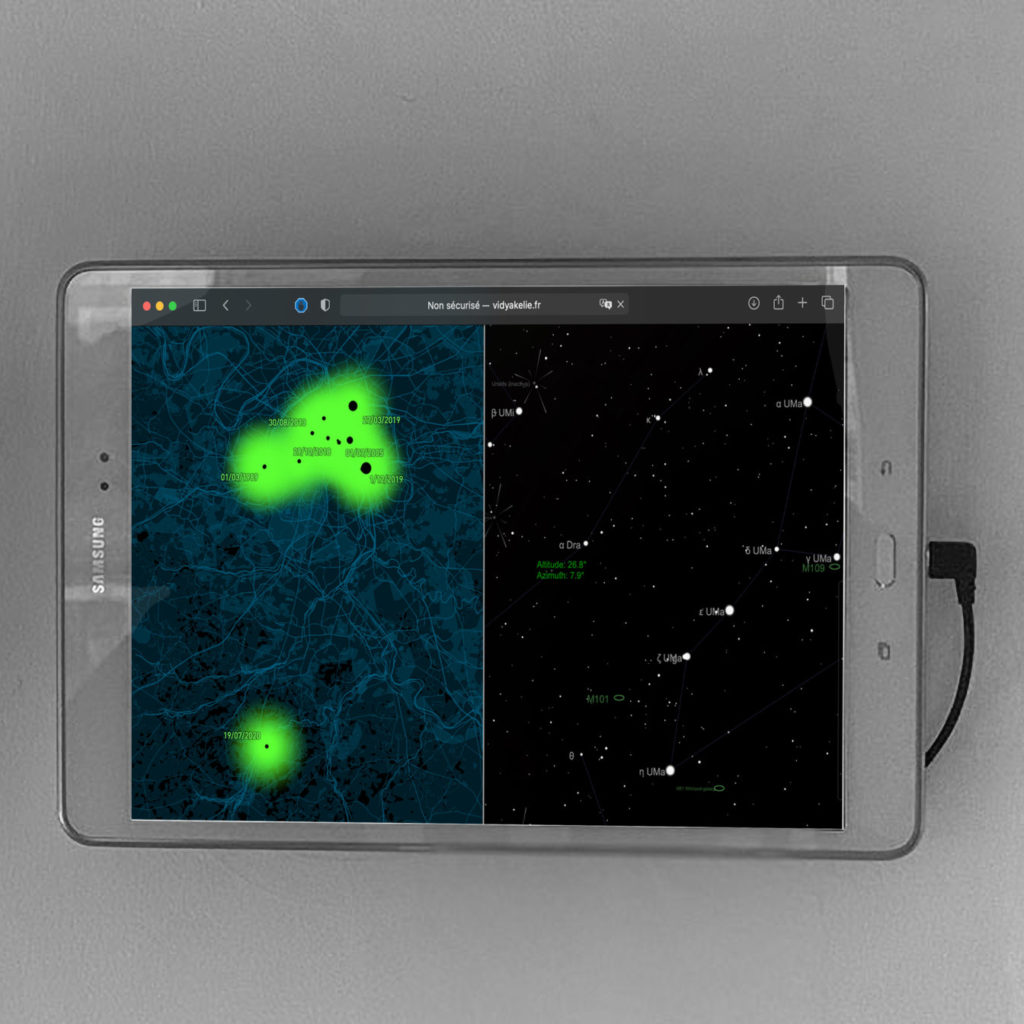 COMPOSITE
During the exhibition, the artist invites you to share your feelings; a passion, a break-up, a secret, emotions are shared on the spot or later by email, in order to find the date, the time and the precise location where the memory to be integrated in the card is found.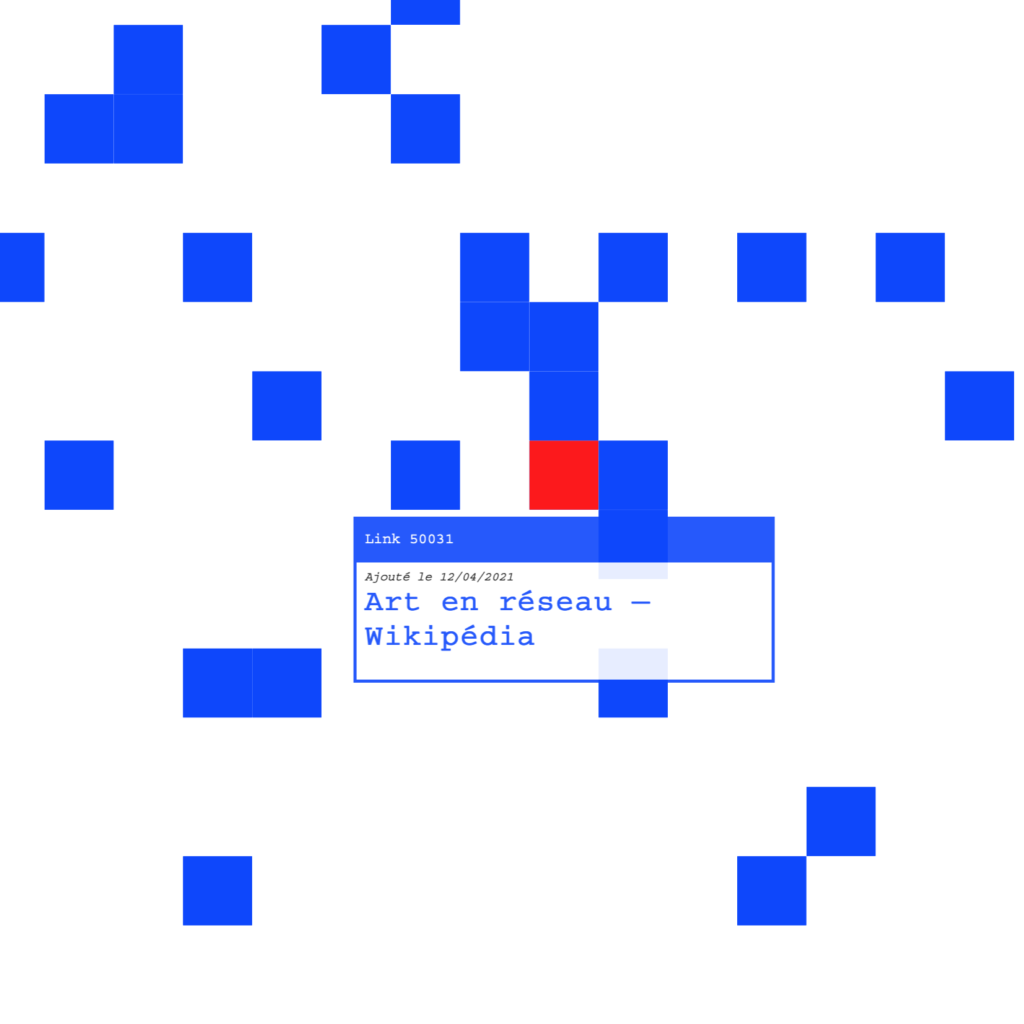 HYPERCODEX
Hypercodex.org has the functionality of a search engine.
This collection of information introduced on the platform by anonymous users, is introduced pixel by pixel in the private space of the artist who puts at the disposal of his server to welcome, without filter, nor control, nor mediation, any resources.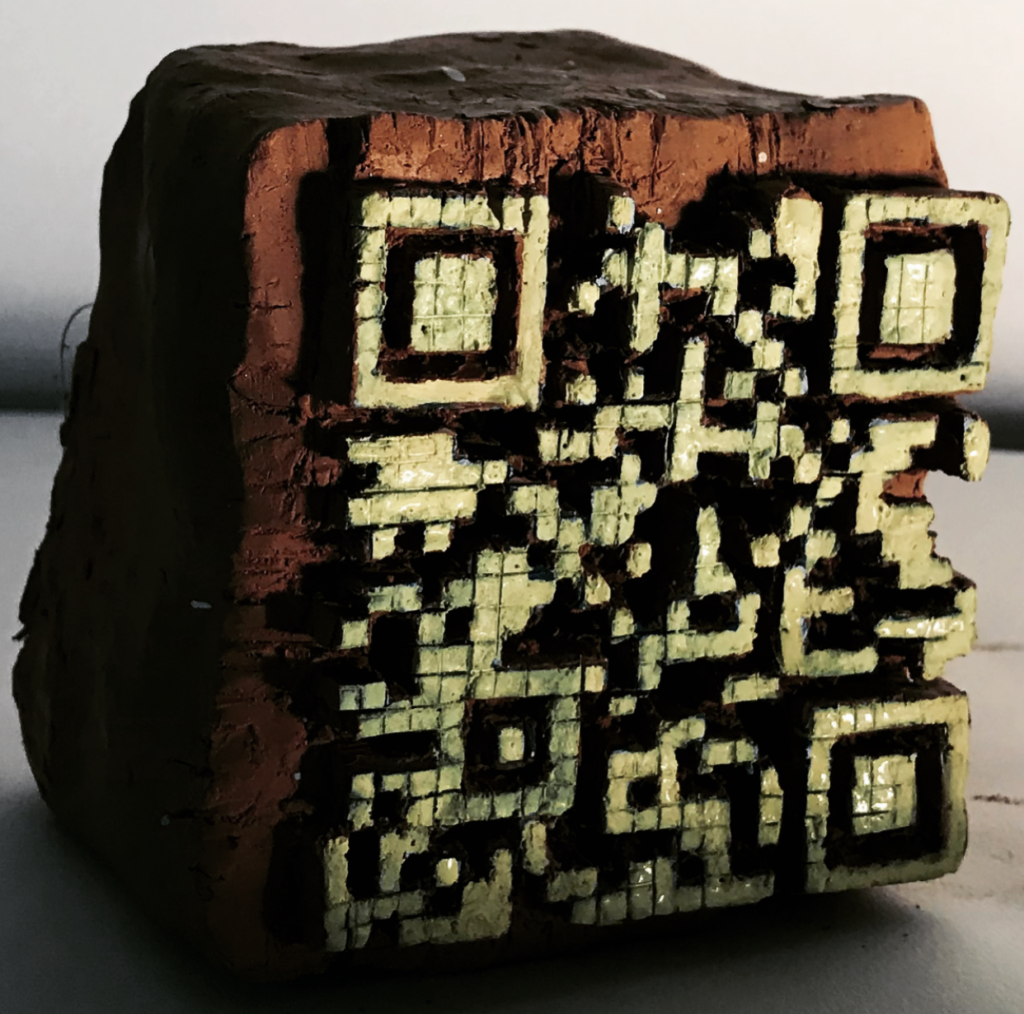 SUPER VEDA
The scupture of a Qr-code in clay contains a PHP code developed by the artist that allows to visualize in a RANDOM way works selected by the artist that evokes the conservation of knowledge.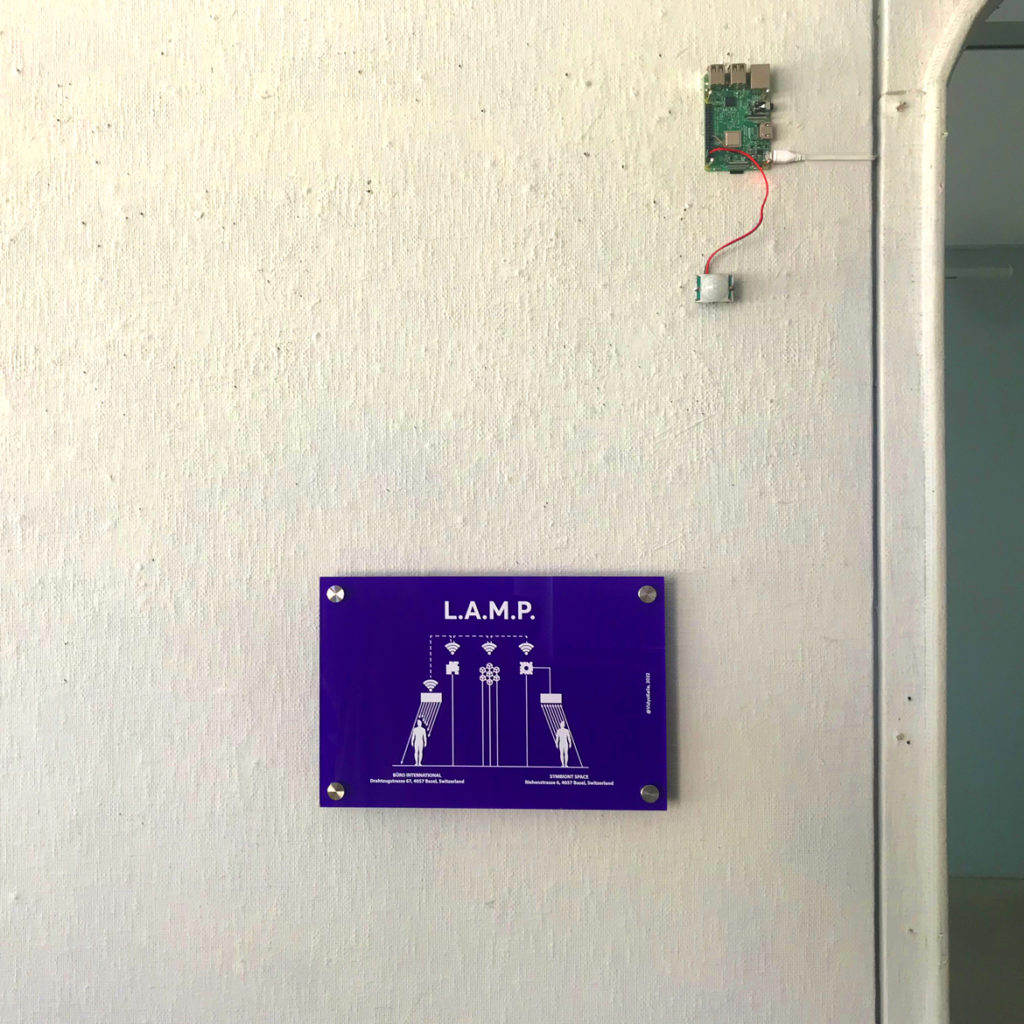 L.A.M.P.
This installation linking two exhibition spaces, introduces itself unadorned into the architecture, increasing the buildings which now offer an extra-sensory immersion.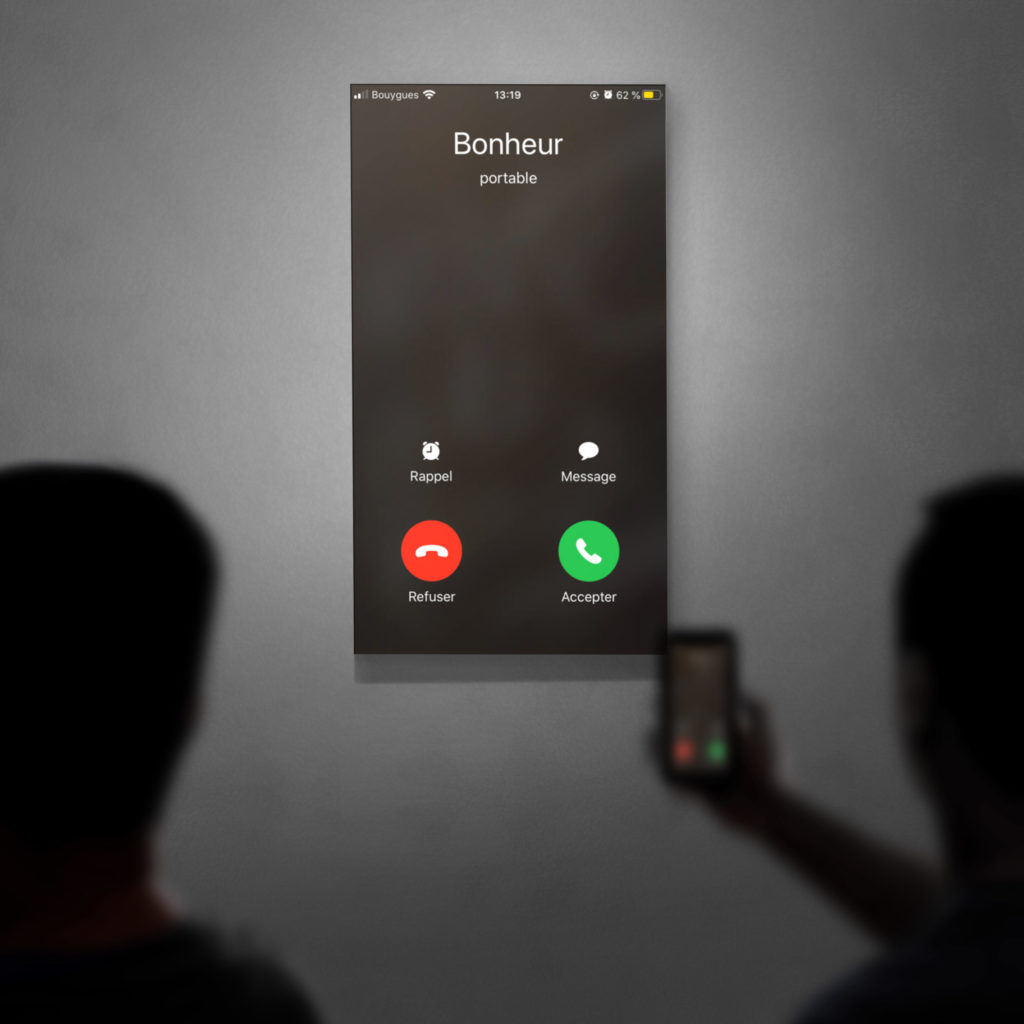 MISSED CALL
The call is visible but condemned to the figure of isolation and the spectator feels sorrow when he cannot answer the call of "money" or "happiness"… on the other hand, as these aspirations are now visible to all, the witnesses can finally exchange on these subjects and create a real communication.