In this installation, the artist will weave a link between the cafés, restaurants, or individuals around the exhibition space in order to ask them for coffee cups. She hacks these ordinary objects by integrating batteries and LED lights. Vidya-Kélie creates an unexpected association that puts in tension the history of coffee, a colonized spice, with the mercury of batteries and LEDs, polluting and volatile materials. In the darkness, the flickering of the LEDs in the cups evokes a sheet of collective consciousness, the noosphere*.
*The noosphere, according to the thinking of Vladimir Vernadsky and Pierre Teilhard de Chardin, refers to the "sphere of human thought".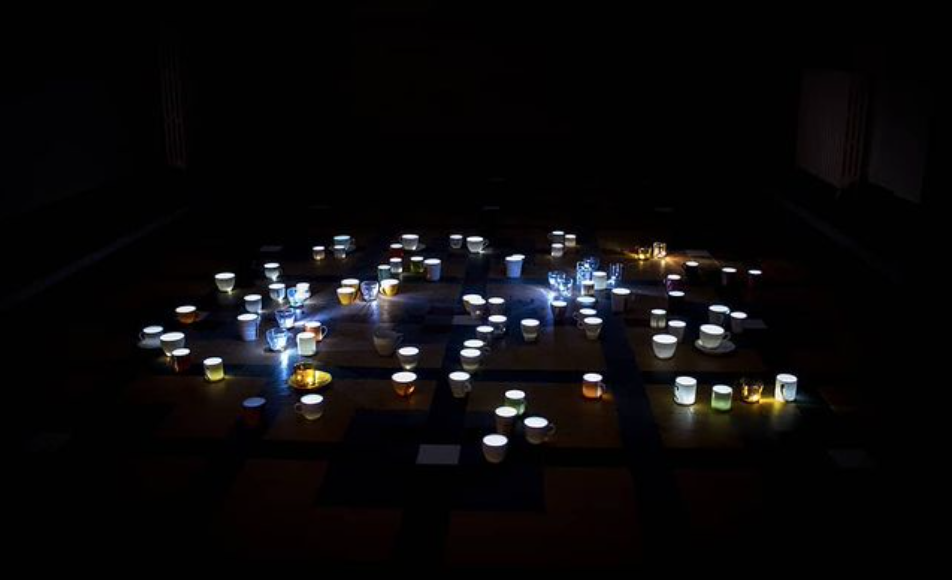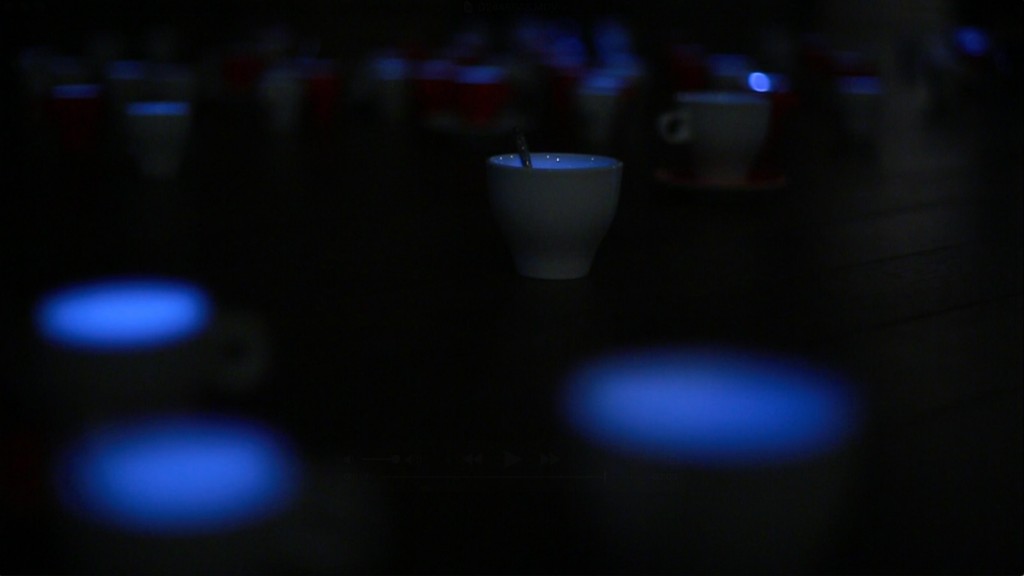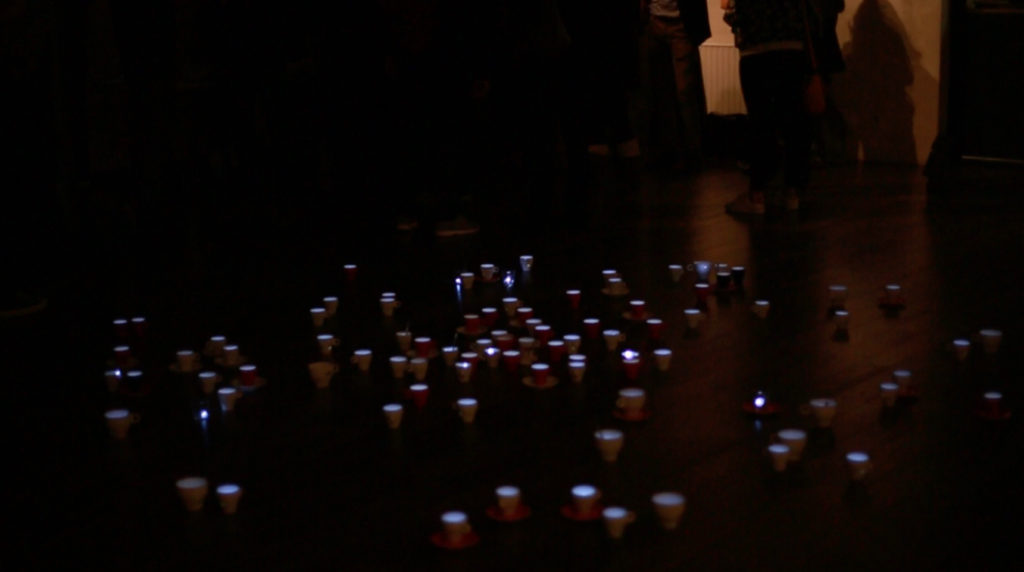 ---
Installation, local cups, LEDs and batteries, 200x200cm, 2017 / Volumes 2017 / Métaxu 2018 / Art au couvent 2019
---
(…) In one of these installations, WE ARE NOT GOD III, the artist Vidya-Kélie JUGANAIKLOO diverts ordinary objects: coffee cups and luminous LEDs to create an unexpected association. A connection that puts in tension the history of coffee, a spice of the colonies symbol of travel – the condition of nomadic Man, with the mercury of the leds, a polluting and volatile material, symbol of Man's imprint on nature.
In the darkness, the flickering of the leds arranged in the cups evokes a collective consciousness, a noosphere. The artist questions with "humour and poetry" the relations between beings and their ideal propensities, their ability to make and exchange ideas. A creative function that would produce an artificial network of perception?(…)
Excerpt from the article "KIND OF KIN, MADE OF PARENTS, NOT BABIES!" – By Samir Taouaou – timepoint 2018