Sun.vidyakelie.com
Every second, people who are connected to the social network Instagram post news about #Sun.
SUNPATH is somewhere between an emotional map and a real time data repository, this information changes the natural path of the sun making visible a new frenetic energy that becomes unpredictable.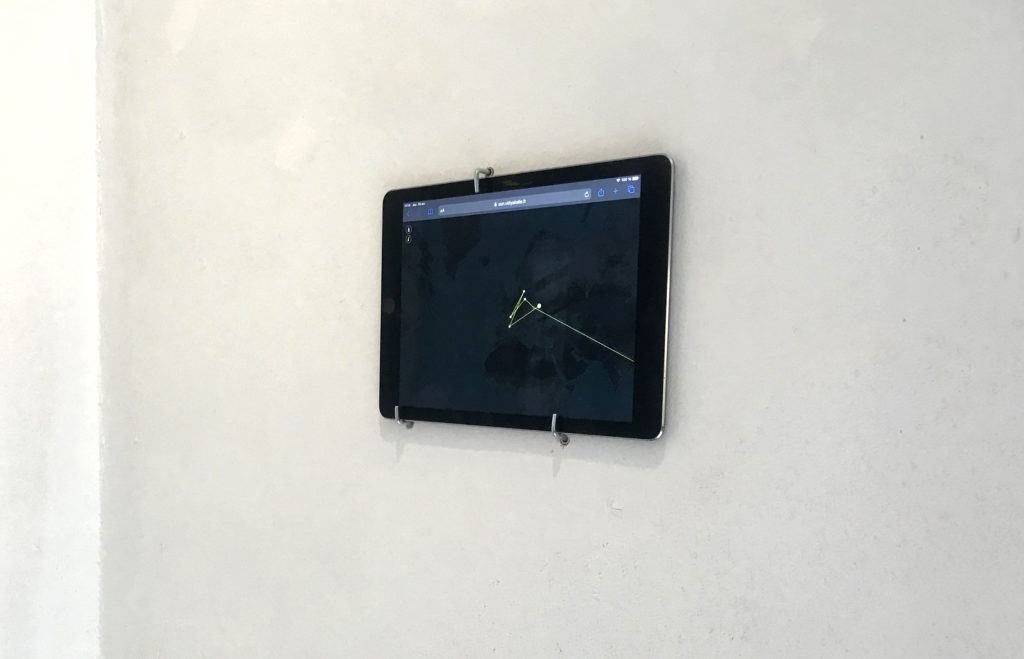 ---
sun.vidyakelie.com, Net-Art, 2020 / Fernrhor Online, 2021 / NataliaBento Galery, 2022 /
---
Sunpath
The Suns are geo-located and form frenetic, geometric trajectories. These abstract figures are accompanied by descriptions of the images from AI that make up the soul of each sun figure.
---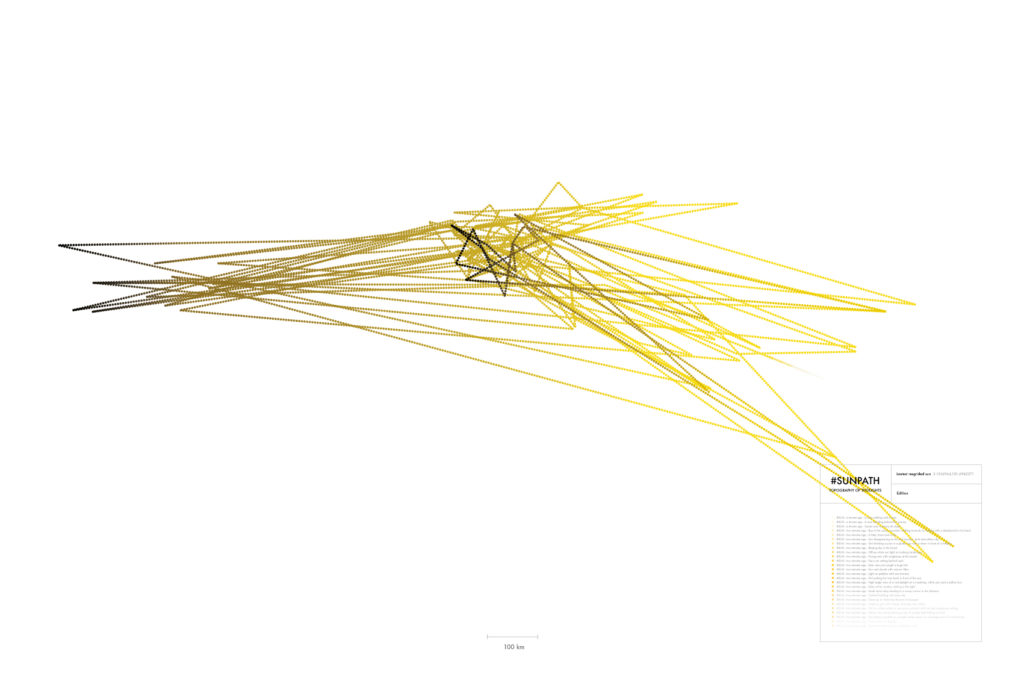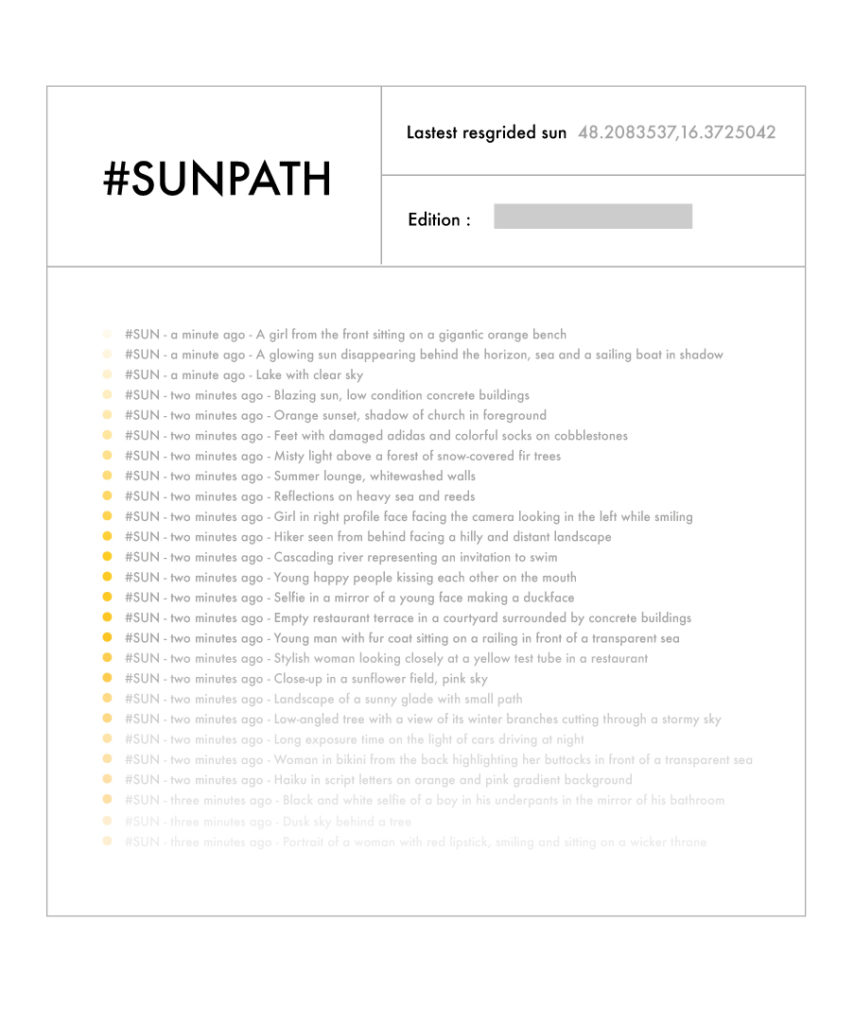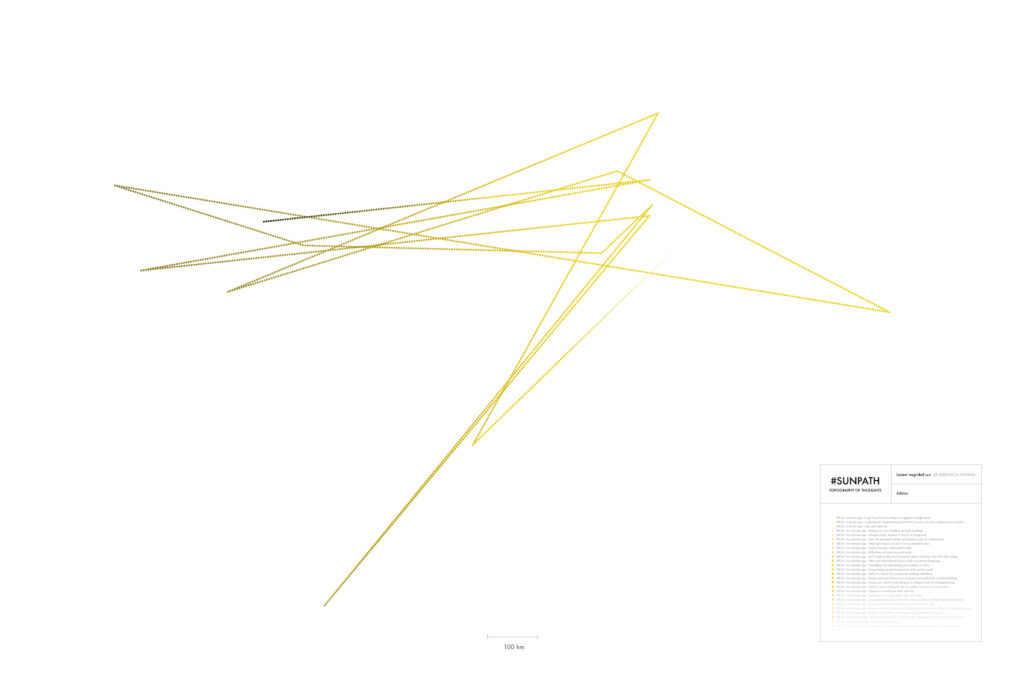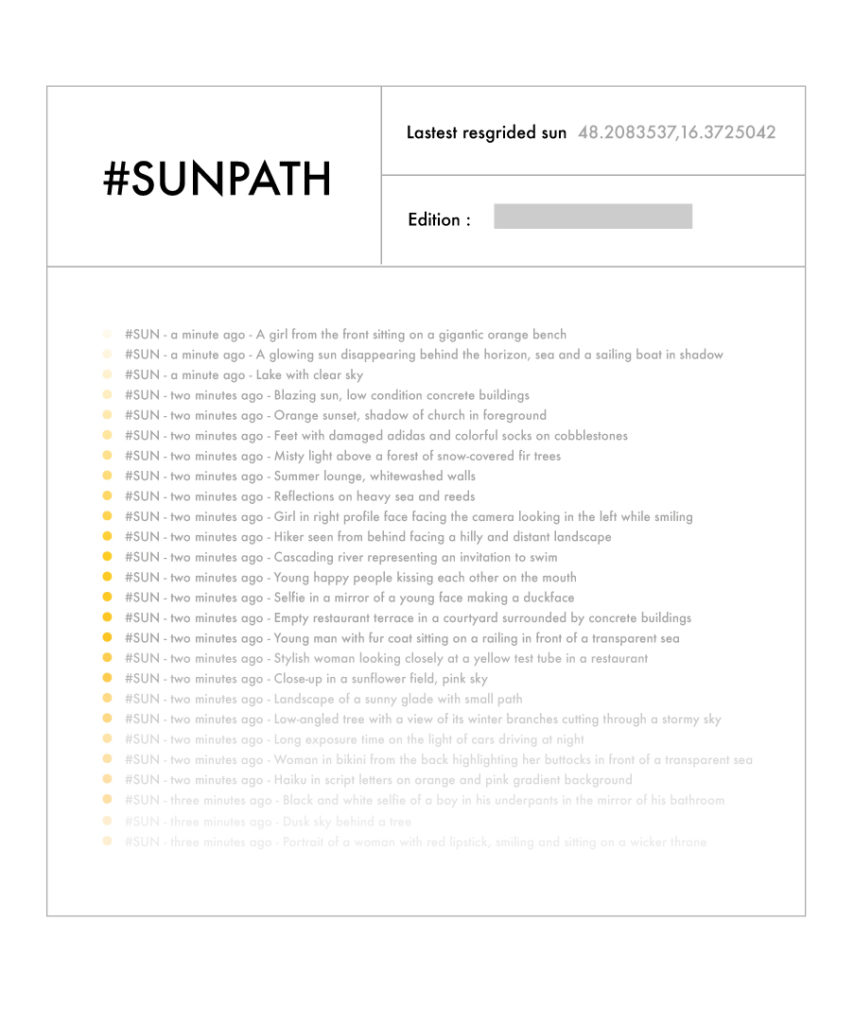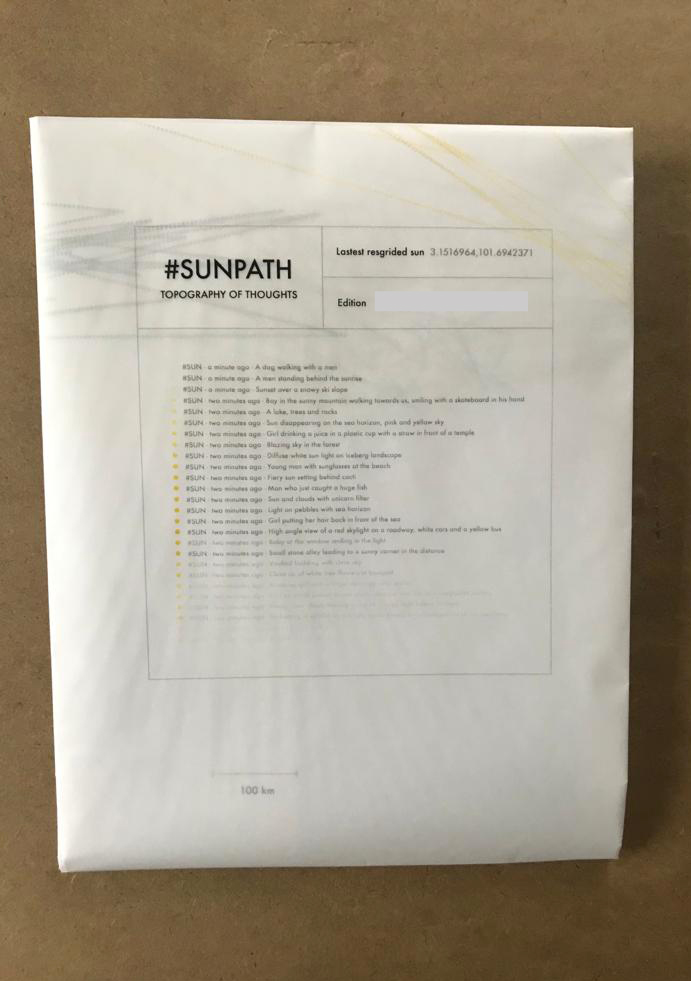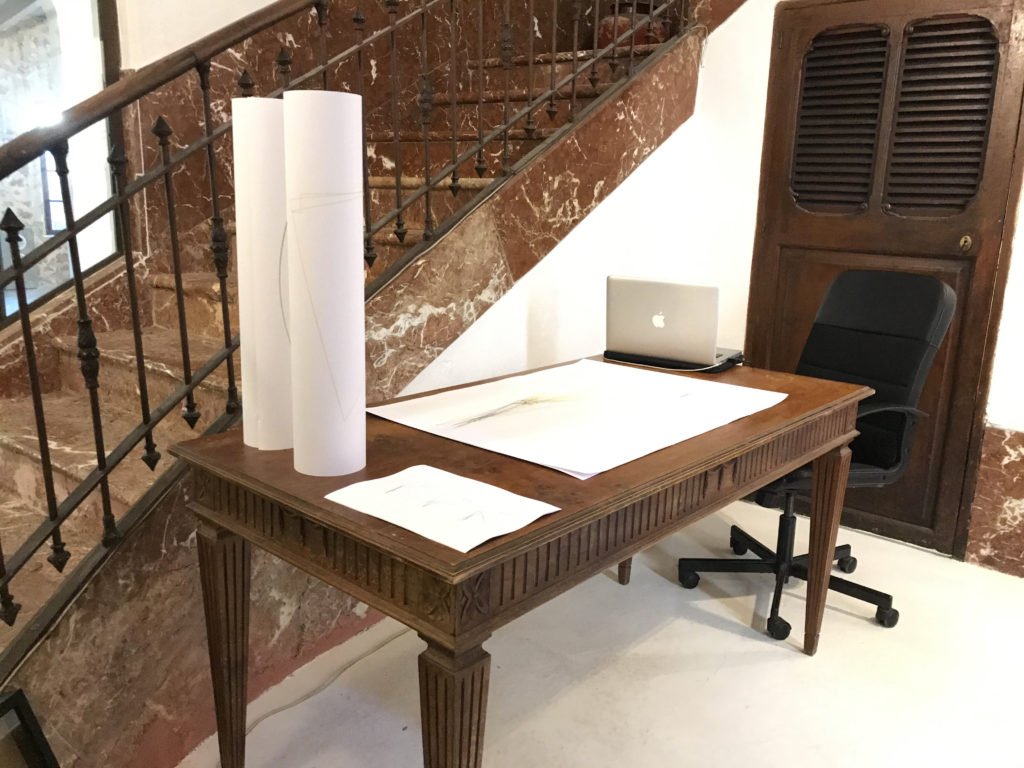 ---
Prints on folded tracing paper 59.4cm x 42cm, Prints on finira paper 50cm x70cm, Limited Editions, 2020 / NataliaBento Galery 2022
---
Digital sunshine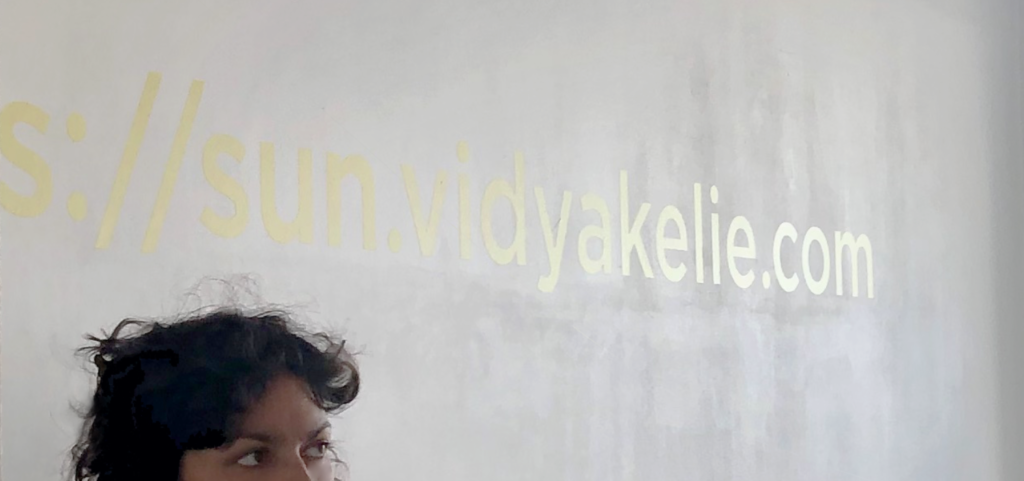 ---
Yellow lettering, 20cmx200cm, 2020 / Super 18, 2020
---
Fertility
The photons that escape from the sun have a course almost similar to that of a Y gamete.
The composition of space holds unknown properties that allow stories, secrets and enigmas to be navigated through the walls with dizzying speed. The notion of emptiness is no more since the proposal of the 0.
---
Augmented Reality Application, 2021 / Residence DRAC Occitanie 2021
---
Palimpsests #SUNNY
The definition of palimpsest implies an erasure of the canvas to propose a new visual. Here, the Hashtags stored on Facebook's servers are an indelible trace; a superposition with physical theorems then takes place and reveals a mathematical reality to the behaviour of humans with their phones.

Thus, the artist humorously and unknowingly uses the torus or the Finobacci sequence to validate, as with Boticcelli's Venus, a form of scientific coherence in the use of SUN hashtags on Instagram.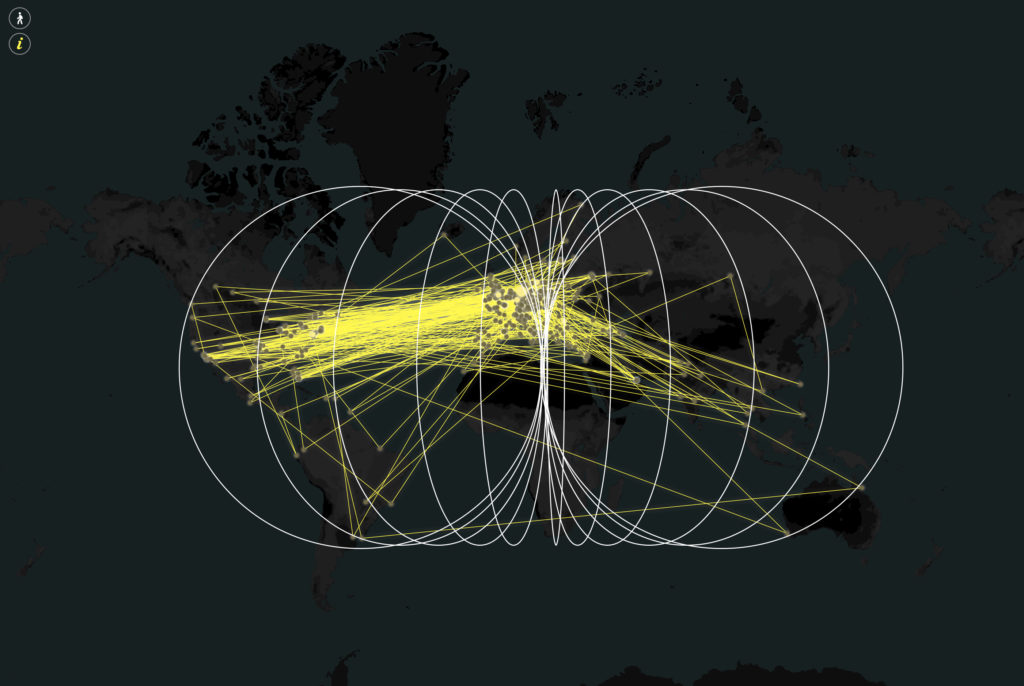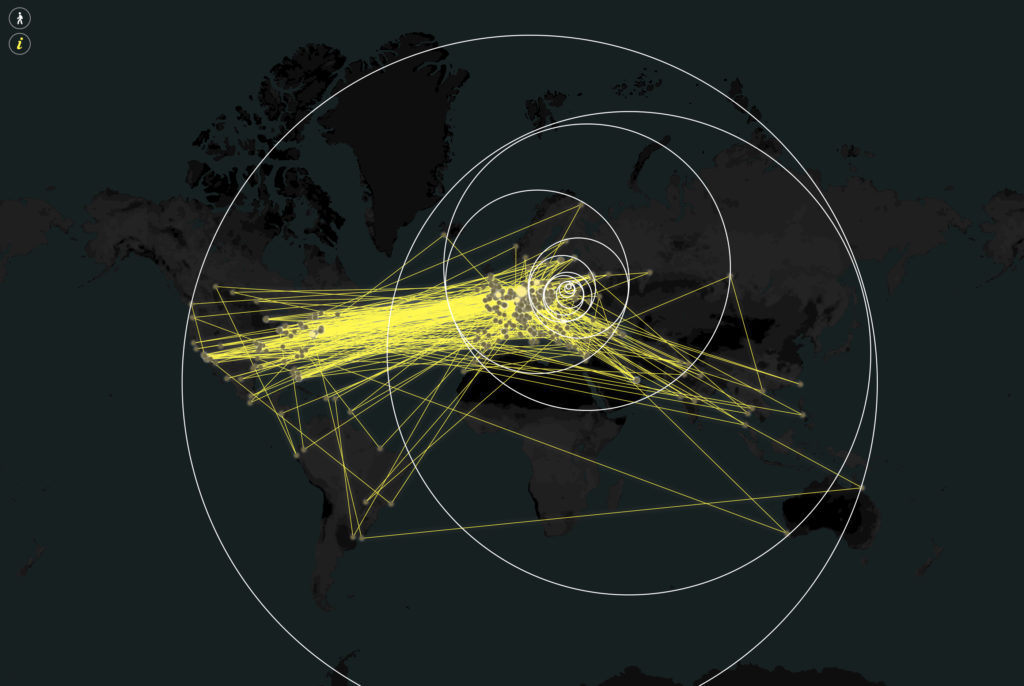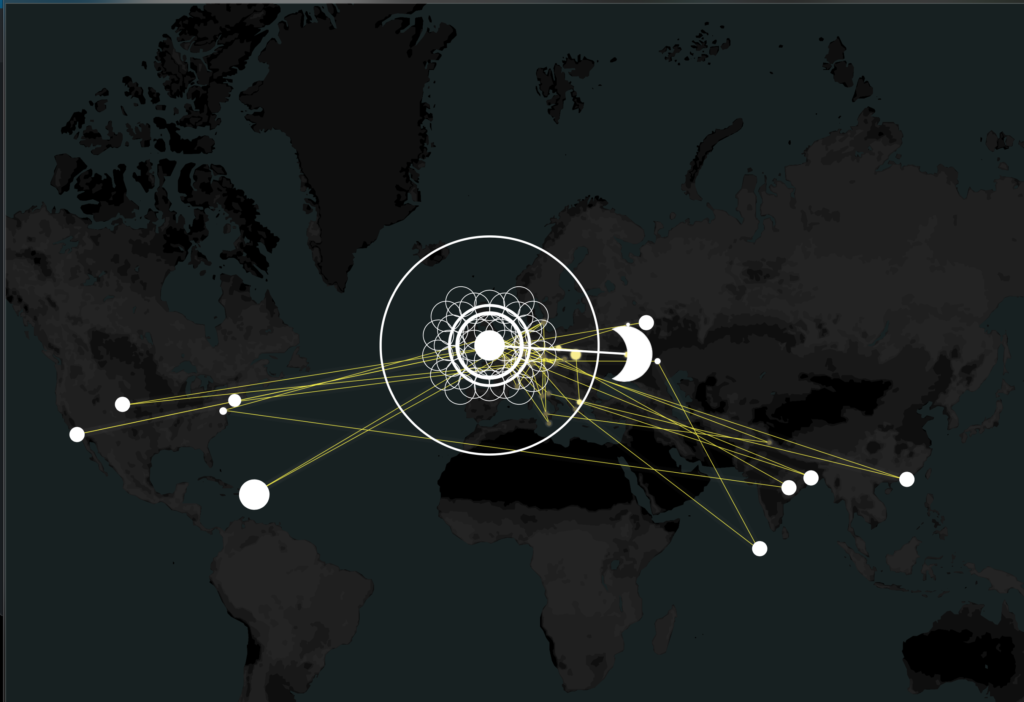 ---
Prints on dibond and transparent acrylic plate / Volumes 2020
---
Daydreams
These digital suns are named after the description of the images tagged #Sun on the social network Instagram.
---
GIF,Generative art, Artificial Intelligence, NFT collection, 721 / HARDDISKMUSEUM, 2022
---
For real
Traces of #Sun are left in pictorial, video or photographic landscapes.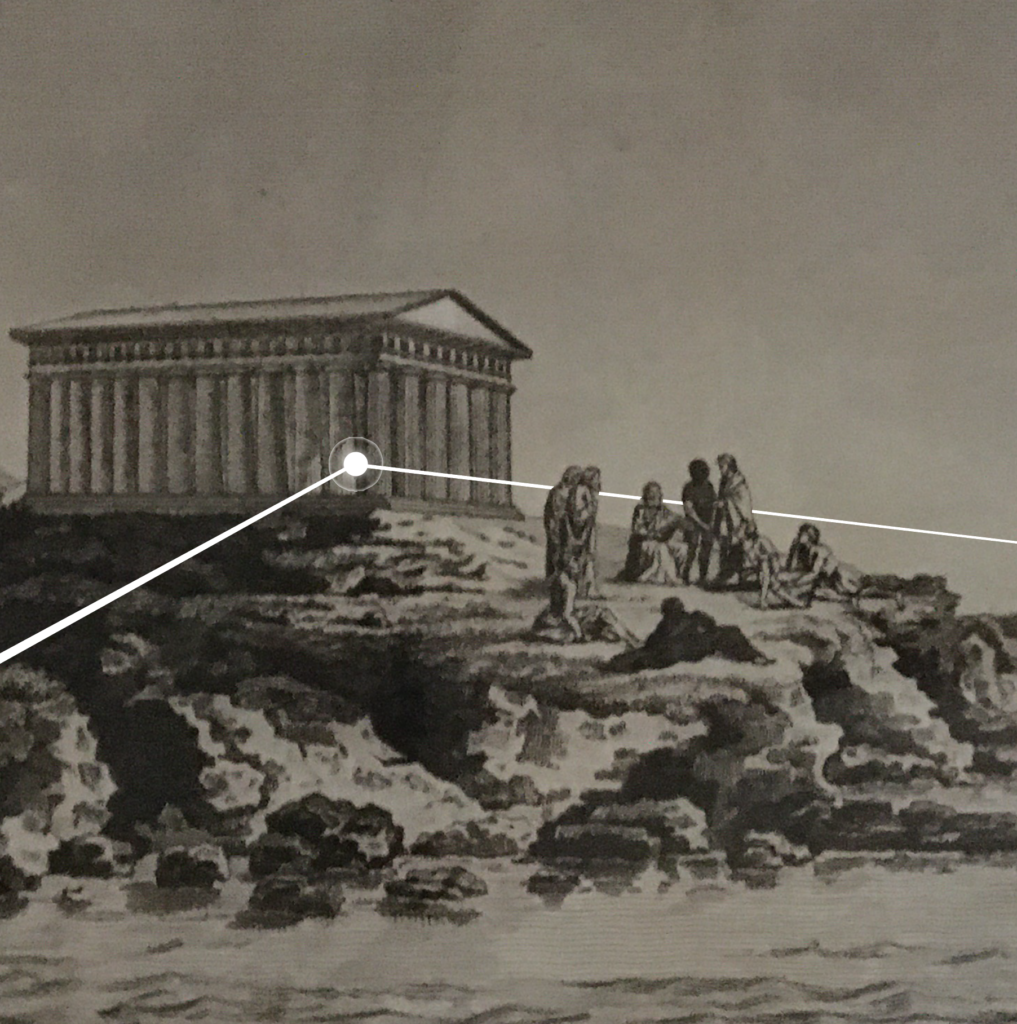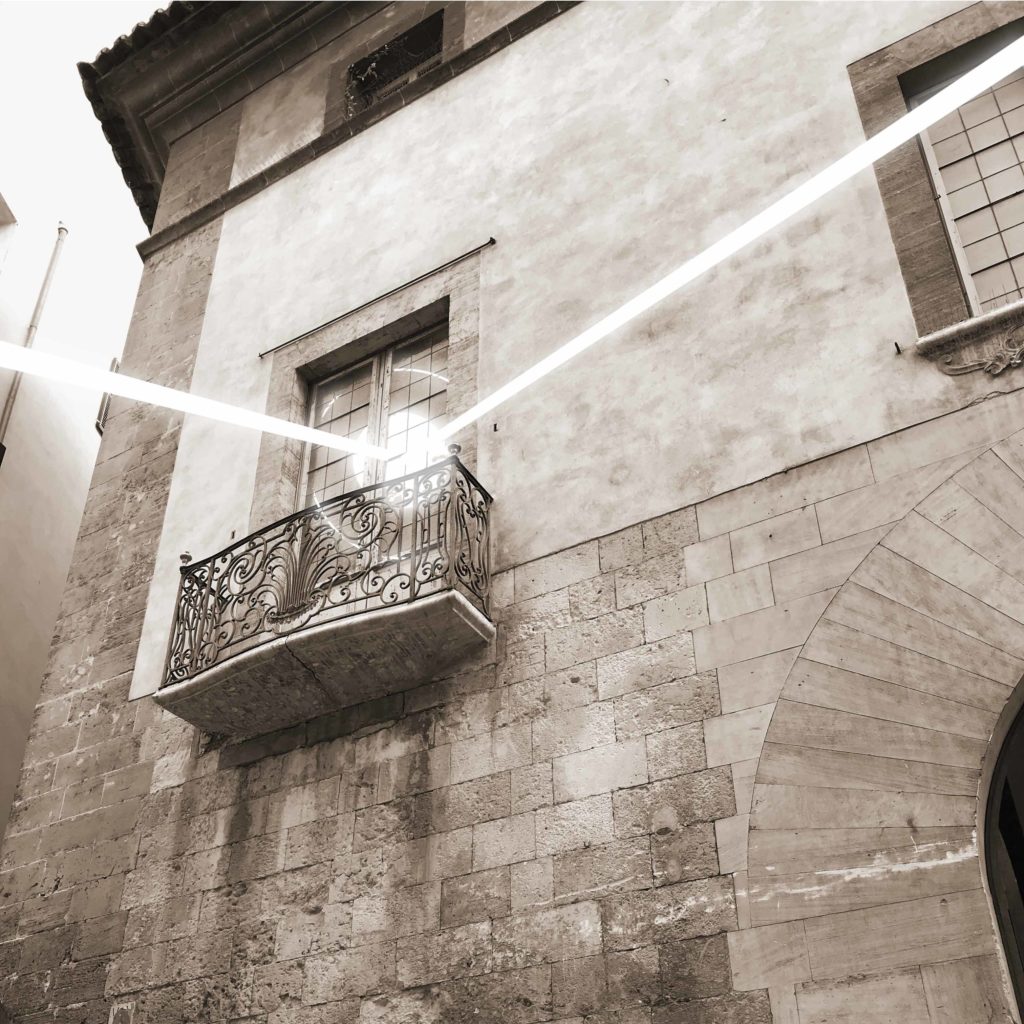 ---
Postcard, Serie, 2021 / Volumes 2020
---
*La carte chez deleuze et Guattari [Archive 2010] Lecture by Manola Antonioli from the International College of Philosophy)