The artist's empirical gesture reveals a desire for communication. The QR code must be perfectly machine-readable. Vidya-Kelie shows how difficult it is to shape digital technology through a technical tour de force. This combination expresses the desire to know and remain masters of our linguistic tools, to learn them and adapt them.
La pierre de confiance is a living symbol whose variable content is fed by the artist in real time and is readable by interaction with the passer-by's smartphone. This work highlights the interdependence between the asperities of the contemporary artist and the creation of tomorrow's world.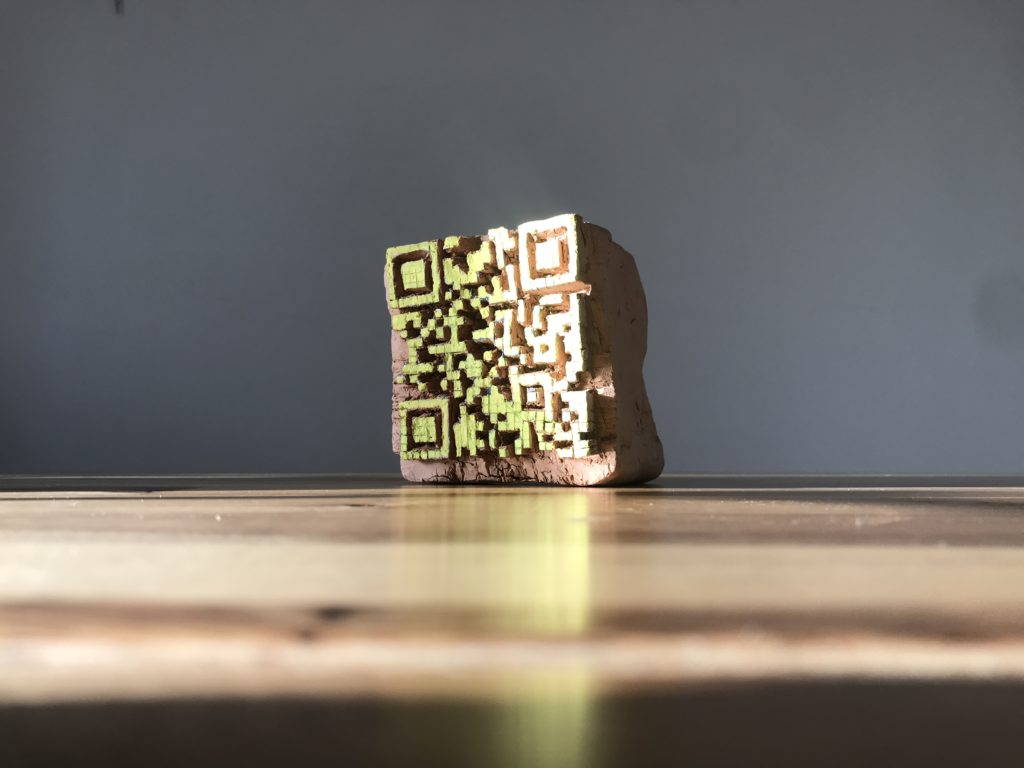 ---
Yellow stone of trust, Carved clay brick, 10cmx10cmx7cm, Platform 2022
---
This intimate and sincere fiction is indeed a contemporary feeling. The aggressiveness of the image business imposes itself, its colours, its presence and floods the territory without asking. Information comes to us, violating our intimate sphere, even in public spaces. The stone of trust, stable and modest in its form and material, nevertheless betrays a strong desire to communicate, on a par with the perfection of the 625 pixels of the QR code hand-modelled on one of its faces. While introducing unknown content on one's own phone has become anxiety-provoking and hyper-intrusive, this act of flashing allows us, through art, to hack into personalised algorithmic prediction and thus to fertilise new possibilities. This notion of the post-contemporary was introduced in 2005 by Lionnel Ruffel and Armen Avanessian at Beaubourg.
Flashing the sculpture that links to a variable selection of URLs suggests "trust".
All the trust stones have the same QR code, which raises the question of the power of the media. This code is flashable and is linked to an original programme that enables the artist to share links in real time.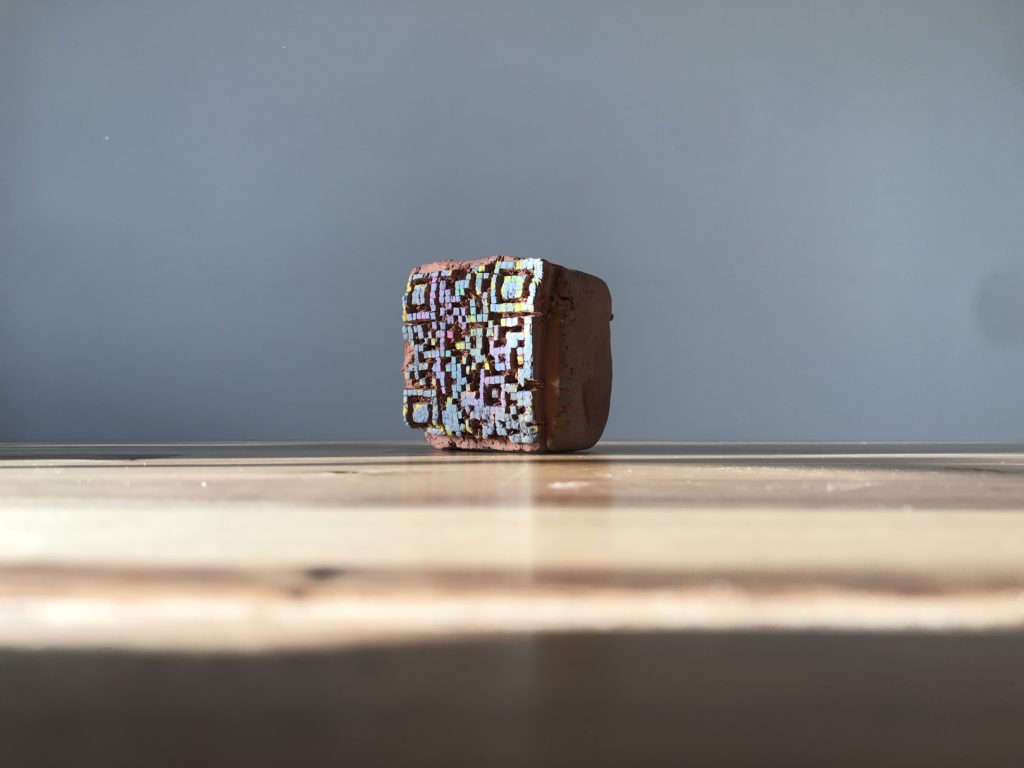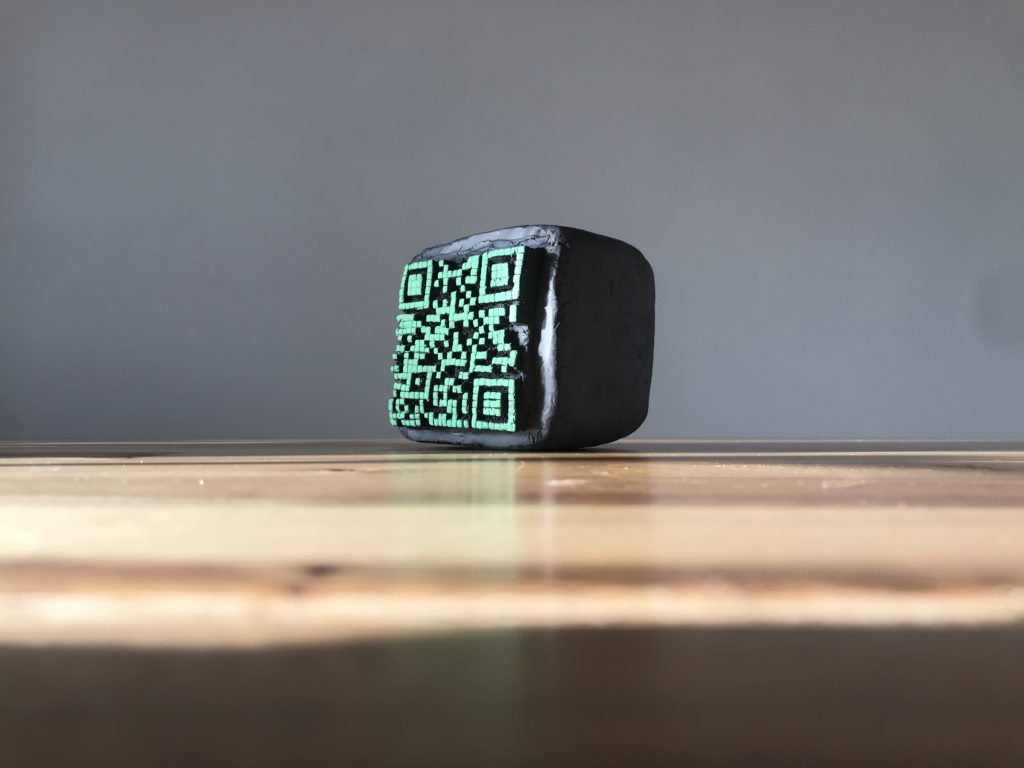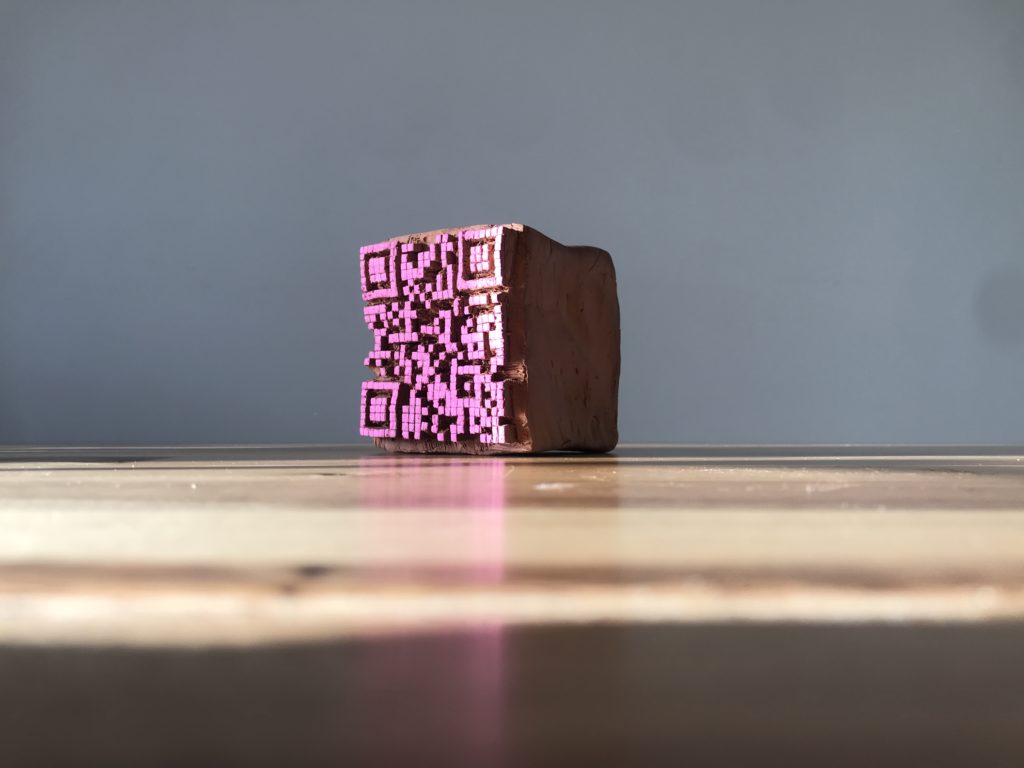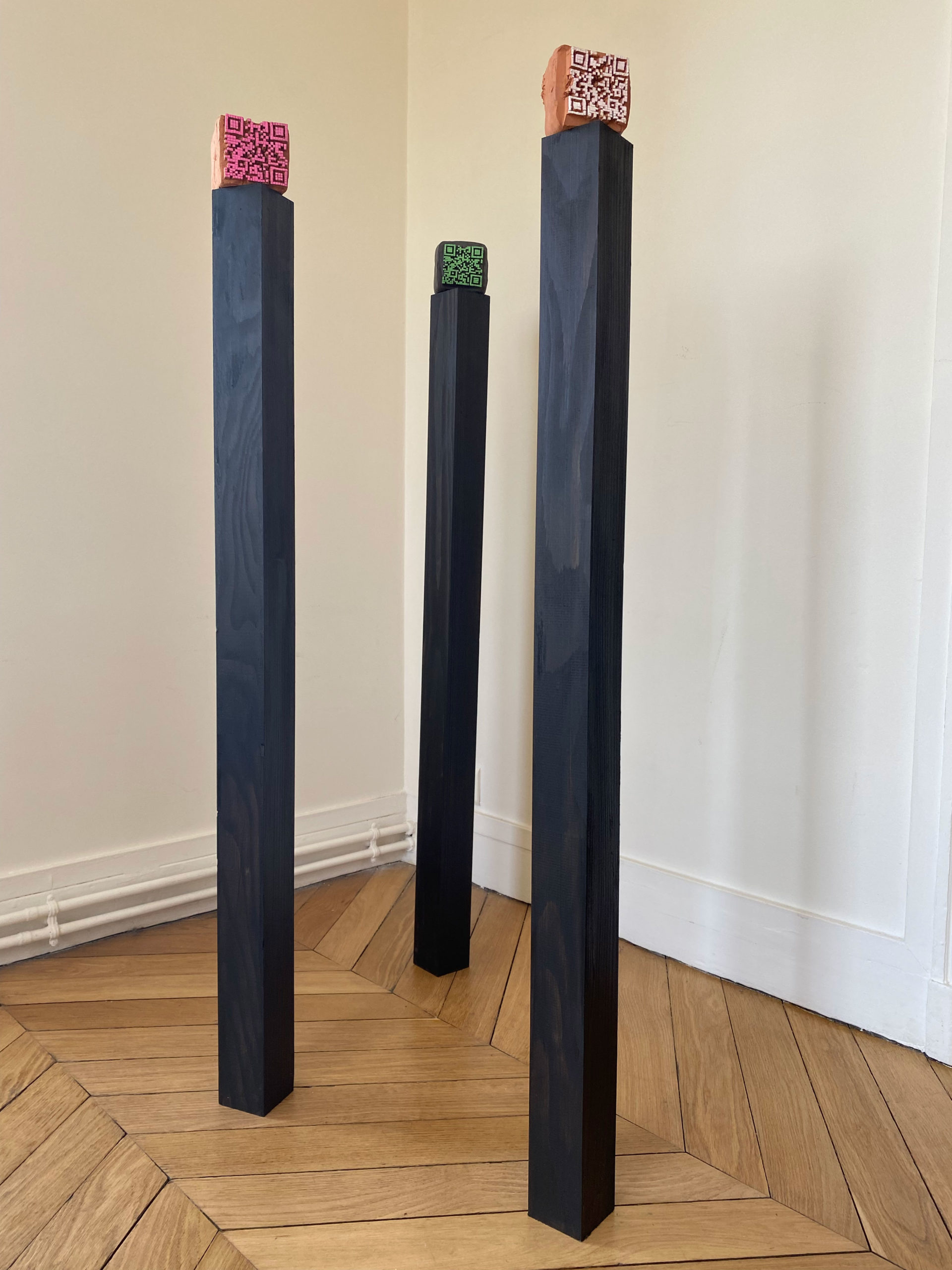 ---
Pierre de confiance, Series of sculpted clay bricks, variable sizes and materials, black solid wood base, Hotel de l'industrie 2023
---
The list of links is presented in a paper edition each year.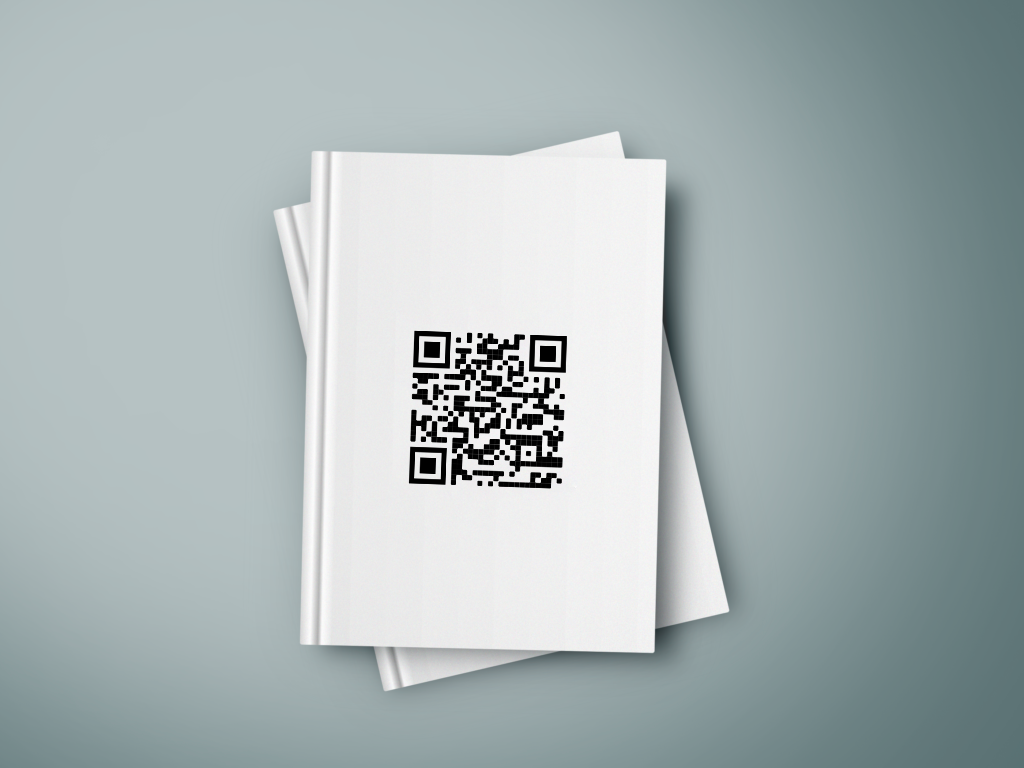 ---
Moke up of the edition, 2023
---