Vidya-Kélie is selected by ORLAN
For the Opline Prize 2022, ORLAN, the internationally committed transmedia artist and feminist working with her body as material, chose the work of Vidya-Kélie as a feminine and sensitive relay.
A cocktail party will be held on Saturday 01 October at 18H at the 17th arrondissement town hall for the Paris All-Nighter.
You are welcome to attend!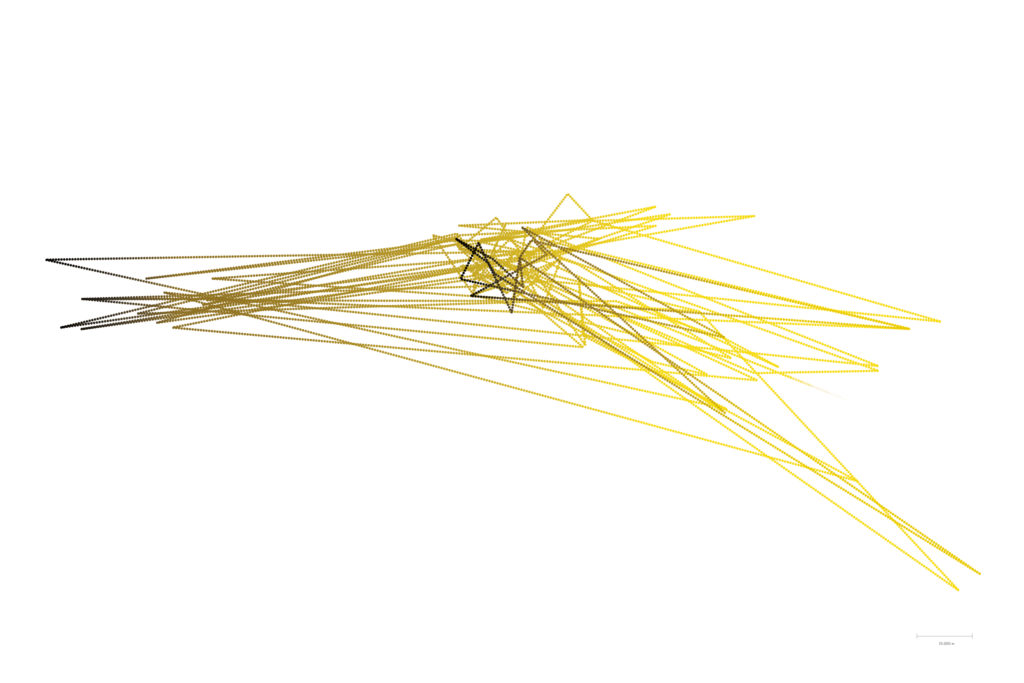 More info : http://www.oplineprize.com/vidya-kelie/
Hello everyone,
the exhibition at Symbiont Space has been extended this summer until August 14th!
So these are the last days to visit my work HOPE MOTION, this story of permanent movement that animates the world and turns into a magnetic Tango!
A lesson in humility generated by hundreds of people around the world who cry out for energy independence and who unknowingly participate in the frenetic dance of two magnets moving in their magnetic fields.
In order to enhance the exhibition with related exchanges, here we will discuss over a cocktail the notions of "Institutional VS Free science".
At the closing, this Sunday, August 14, 2022, 21h, will be led by Roland Fischer this traditional ritual of Cocktail + Guest.
I hope you will be there!
Wishing you a nice summer,
See you soon!
<3
More info :https://symbiont.space
---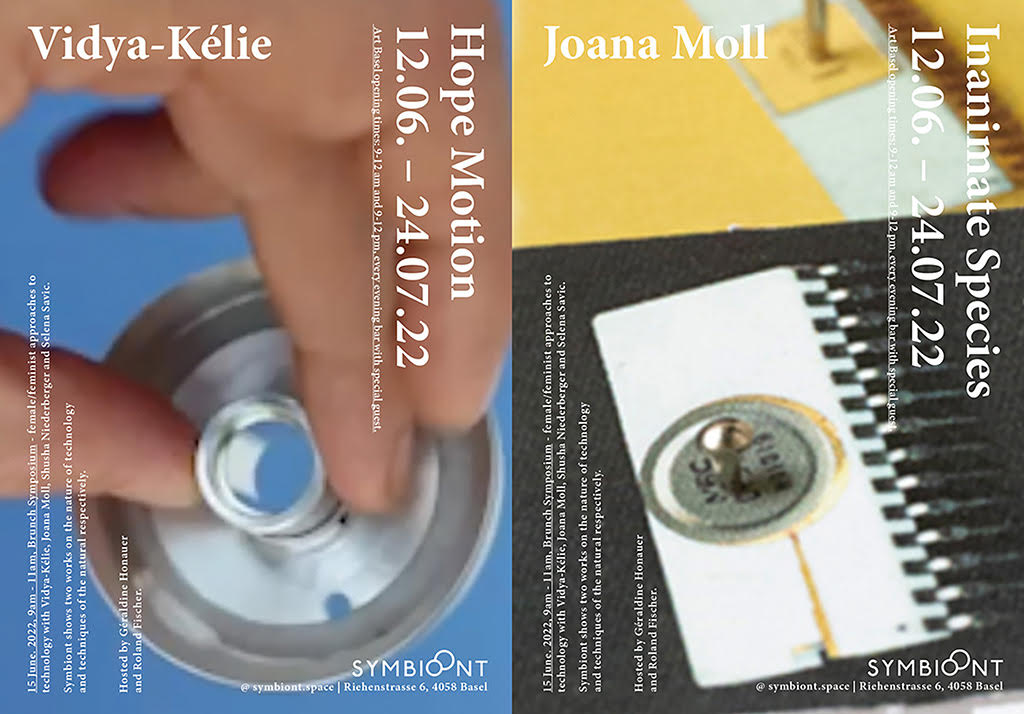 Opening, 11th June, 5 pm
Symposium, 15th June, 10am
with Vidya-Kélie, Joana Moll, Shusha Niederberger and Selena Savic
During Art Basel, symbiont shows two works on the nature of technology or techniques of the natural. Joana Moll's work "Inanimate Species" reflects on the resource consumption of digital hardware and places the rapid development in the chip market in a critical relationship to the decline of biodiversity. Aesthetically, the installation is oriented towards insect collections in the cabinets of natural history museums. In "Hope Motion" Vidya Kelie lets the forces of attraction between two magnets perform a suggestive dance. What secret rules do the elegant movements follow – are there really only physics and chance at work?
hosted by Géraldine Honauer and Roland Fischer
Symbiont Space, Riehenstrasse 6, 4058 Basel | 13-19.6 June open from 9 to 12 am and 9- 12 pm, Coffee in the morning, cocktails in the evening, with invited guests!

Opening, 13th June, 7 pm
Symposium, 15th June, 7 pm, Participation only by registration HERE
🔗 is a conceptual dialogue between Géraldine Honauer's work and the contributions by Vidya Kelie, Oliver Fuhrer and Johannes Gees, which she has brought together. The symposium provides a framework in which Honauer can enter the world of non-fungible tokens (NFT). In this context, Johannes Gees will install an NFT by the artist with the participants. Beforehand, Oliver Fuhrer will open his cloud models and measurement systems to the participants, contrasting physical spaces with coded ones. Furthermore, Vidya Kelie spans a luminous and energetic arc between two exhibition spaces with an interactive installation.
Büro International, Drahtzugstrasse 67, 4057 Basel / Daily open, 2 – 7 pm
---
Next
June 2022- Symbiont SPACE & BUERO INTERNATIONAL, Basel, Switzerland.
Invitated by Geraldine Honauer, with Joana Moll
Now
April/may. 2022 – Bento Contemporary Gallery – Palma
From now:
Sept 2021 – Résidence DRAC Occitanie – Collectif Baubo
2021 – CADAF ONLINE – Comtemporary Art Fair
2021 – Expo. Col. – AreByte – BOT (Bio Operational Transmission) – curation Soliman Lopez – Online – http://aos.arebyte.com/projects/bot/
Past:
2020 – Exp. Col. – SUPER 18 – curation Antoine Proux- Paris 75018 – France
2020 – Exp. Col. (…) – Galerie Le lieu de l'autre – Kind of Kin – Arcueil -France
2020 – Exp. Ind. POP-UP «Gravity» – Volumes – Paris 75020 – France
2019 – Exp. Col. ELLIA ART GALLERY – Nikki Galery – Paris – 75003
2019 – Exp. Col. VIDEO-DELI, Belleville – curation Julie Giacomini – Paris -75020 – France
2019 – Exp. Col. Arts au Couvent – curation Doris Koffi – Angers – France
2018 : Exp. Col. RESIDENCE – Galerie Métaxu – Kind of Kin -Toulon – France
2018 – Exp. Ind. WE ARE NOT GOD VI – Ellia Art Gallery – Paris 75006 -France
2018 – Exp. Col. Mai 68 – 6B – curation Werner Latournald – st-Ouen – France
2018 – Exp. Ind. «fais moi un signe» – Université de vincennes – St. Denis – France
2017 – Exp. Ind. «Les astronomes» – Volumes, Paris 75020 – France
2015/2016 Exp. Ind. «Energies» – 75011 – 75020 – 75008 – France
2016/2017 Exp. Ind. «Huvanité» 75020 – 75006 – 75019 – 77170 – France