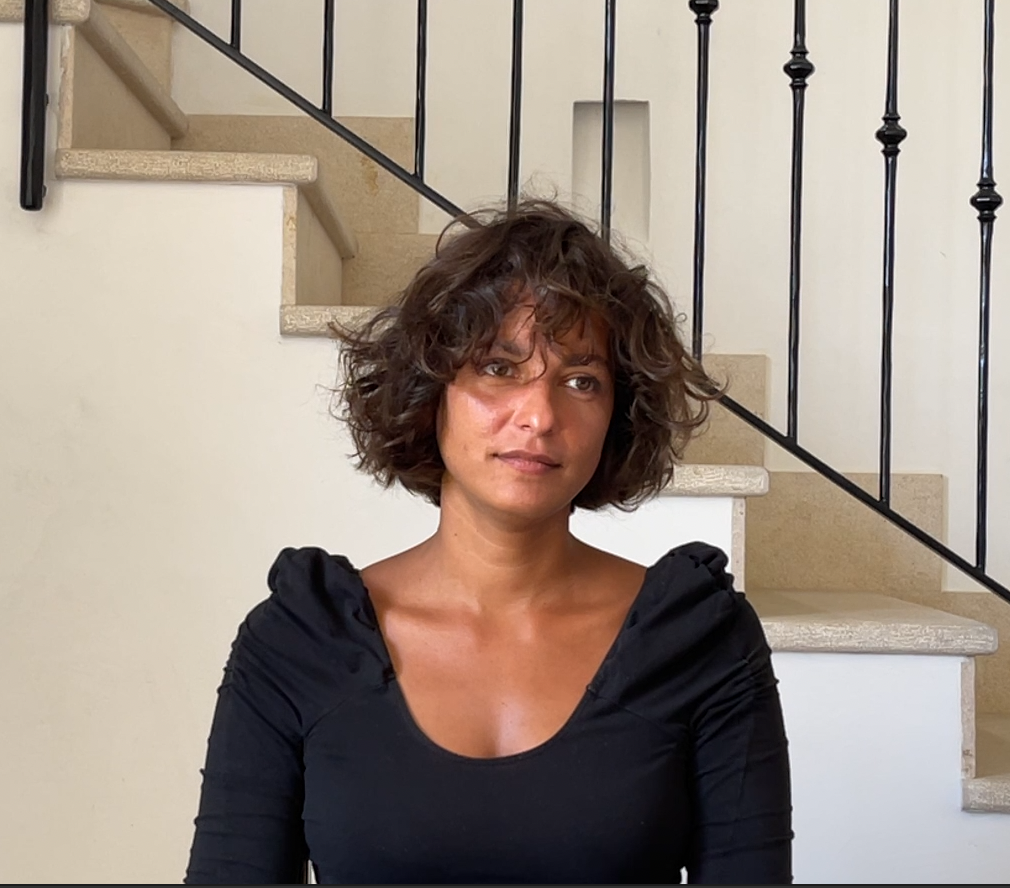 VIDYA – KELIE JUGANAIKLOO
Les expérimentations de Vidya-Kélie partent de problématiques sociales contemporaines. L'artiste trouve ses réponses dans la poésie des lois de la physique ou de la chimie.. un univers mettant en avant la nature et ses paradigmes comme suggestions utopiques.
DEMARCHE
Questionnant la façon dont l'humain vit dans ses multiples environnements, les projets de Vidya-Kélie s'inspirent des expéditions naturalistes ou archéologiques, impliquant des matériaux, tels que la pensée, la sémiologie, la technologie, la philosophie, la transmission ou la science comme révélateur de LIENS entre eux. On retrouve les gestes de la recherche, de l'explorateur, du biochimiste, du détective ou de l'archéologue comme outil pour rendre visible ces connexions entre différents corps de manière frictionnelle, unilatérale, ou, éphémère ou parfois même échoïque.
En 2005, après avoir eu son son Diplôme National D'Arts Plastiques (DNAP) à l'Ecole des Beaux Arts d'Angers, Vidya-Kelie rejoint un collectif de style et d'arts plastiques à Paris où elle développe le projet artistique de Mario Faundez.
Paris, 2008 – 2015, Vidya-Kélie dirige une entreprise de communication visuelle.
Forte de son expérience multi-média, elle re-introduit cette valeur numérique dans son travail artistique qu'elle reprend depuis 2015.
Elle appartient au collectif KIND OF KIN, groupe de réflexion autour de l'anthropocène, composée de 5 artistes plasticiens et sous la tutelle d'Axelle Rossini.
En 2018, Vidya-Kelie commence un ouvrage de réflexion avec Melanie Puyraimond sur l'habitation techno-naturelle.
Voir lien vers les expositions 2017 /2021
BIOGRAPHY
PERSONAL APPROACH
Questioning the way humans live in their multiple environments, Vidya-Kélie's projects mimic naturalist or archaeological expeditions, involving materials such as thought, semiology, technology, philosophy, transmission or science as a revelation of LINKS between them. We find the gestures of the researcher, the explorer, the biochemist, the detective or the archaeologist as a tool to make visible these connections between different bodies in a frictional, unilateral, or, ephemeral or sometimes even echoey way…
In 2005, after graduating from the Ecole des Beaux Arts d'Angers with a Diplôme National D'Arts Plastiques (DNAP), Vidya-Kelie joined a style and visual arts collective in Paris where she developed Mario Faundez's artistic project.
Paris, 2008 – 2015, Vidya-Kelie runs a visual communication company.
Thanks to her multi-media experience, she reintroduces this digital value in her artistic work, which she has been taking over since 2015.
She belongs to the collective KIND OF KIN, a think tank around the anthropocene, composed of 5 visual artists and under the supervision of Axelle Rossini.
In 2018, Vidya-Kelie begins a reflection work with Melanie Puyraimond on techno-natural housing.