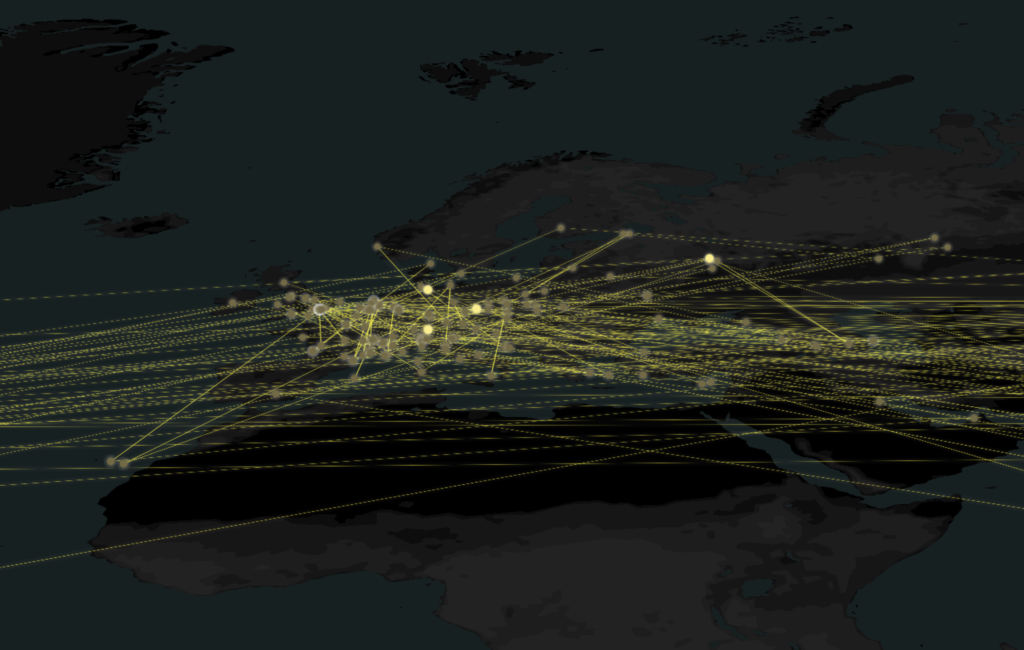 The site sun.vidyakelie.com is an interactive metaphor.
In this contemplative ecosystem, the Internet user is challenged, but for a work of art.
In internet consumption every action is counted and often sold. The "follow" on an instagram account or a "like" on a post feeds the digital economy. Here we activate the mistrust around geolocation. Signalling one's position allows one to personalize one's environment, the cities of Shanghai and Tokyo display personalized ads on the windows as we pass by.
Museums and Art must find their place in this ecosystem. The #sun project is a direct response and seeks the participation of the Internet user as an interactive museum visitor.
The points on this map are the "#sunny" tagged by millions of Internet users per day. For a purpose other than to bond for the love of the sun, the eccentricity of the selfies photos displayed on this Htag is a reality quite different from what one could imagine yet they exist and are part of our reality.
The artist decided that these "suns" would flirt with tangibility.
Here, cartography allows the technique of conservation and geographical archiving to be used as a layer* on which the connections of internet users to a common need for vitamin D and culture appear. These lines represent these connections which become like a necessary weave in the omnipresence of wavy and financial transactions.
In the deployment of these queries, a list of fabulous functionalities appears when we geolocalize:
The site then deploys in real time new trajectories as the crow flies to reach the last sunny point located by the algorithm.
Like a museum door, this first button is a threshold to be crossed to participate in a real-time trajectory change. This engagement close to street-art participates in a new and collective definition of the network to propose the integration of sunlight in our urban movements.
The second button is a GPS that calculates the fastest walking trajectory to reach the nearest sun. The #sun tracks (parks, terraces, meeting places, art center?…) collected by our site are different from #sunny and allow us to enjoy meetings in these physically accessible places. It is possible to join them.
*La carte chez deleuze et Guattari [Archive 2010] Lecture by Manola Antonioli from the International College of Philosophy)